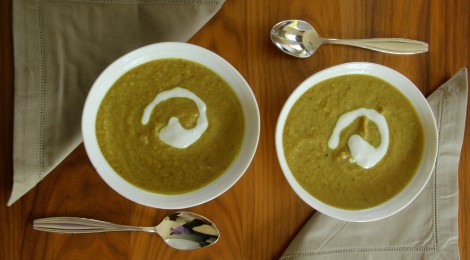 Have you felt it? The chill in the air?
I know it has officially been here for a while now, but until recently this fall has been more like an extended summer. Just for the record fall is my favourite, my absolute favourite (!) season. I love the crispness in the air, the clear skies, the warmth of the afternoon sun, the progression of the leaves changing. Yes, I love everything fall….well almost everything. These shoulder seasons have a tendency to bring out some sore throats and sniffles as we fall back into the busy routines of school, work and play.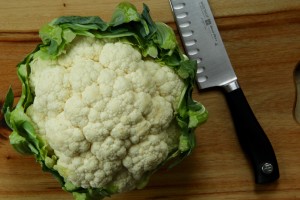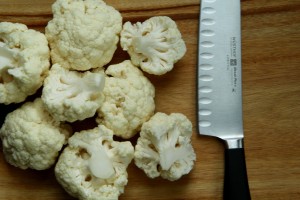 As the sun sets sooner and our afternoons are whisked away into nights we are left wanting, subconsciously maybe, wanting something warm and comforting, something we can wrap around us, something we can snuggle into. Whether you find this literally or figuratively everyone can find warmth and comfort on a fall day from a steaming bowl of soup.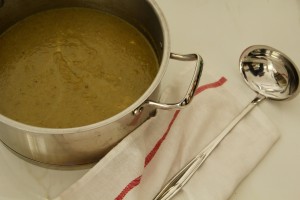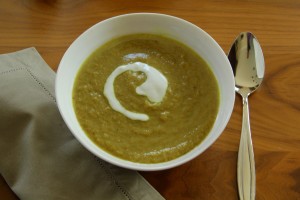 This recipe for curried cauliflower soup is perfect for lunches (dig out those Thermos containers!), or as part of a cozy dinner. Roasting the cauliflower adds a depth of flavour and develops it's natural sweetness. If done ahead of time it makes this soup even easier to pull together. Hint, hint think curry roasted cauliflower as a side dish for dinner and make extra to puree into soup the next day! Easy peasy right?? Filled with goodness from the cauliflower (vitamins C, K, B6, folate, potassium and manganese) this antioxidant rich soup is a great way to get those vegetable servings up in a yummy way. Give it a try and remember to tag your creations #nourishedpurely, I always love to hear what you think.
In no time you will be loving those crisp fall days warmed with deliciousness, nourished purely.
Sue xo
curried cauliflower soup
2015-10-08 10:21:58
Serves 4
Roasted Cauliflower
1 med head Ontario cauliflower
2 Tbsp coconut oil, melted
1 tsp curry powder
Soup
1 Tbsp coconut oil
1 cup chopped Ontario onion
1 Tbsp finely chopped ginger
2 cloves Ontario garlic, chopped
2 tsp curry powder
4 1/2 cups homemade or low sodium chicken stock
salt & pepper
Roasted Cauliflower
cut cauliflower into florets and place on baking sheet
mix curry powder into melted coconut oil and brush on cauliflower
roast in 425 degree oven for ~30 minutes or until tender and brown
Soup
heat 1 tbsp coconut oil in lg pot over med heat
saute onion ~2mins until starting to soften
add garlic, ginger and curry powder, salute for ~1min
add roasted cauliflower and stir to coat
pour in stock and bring to boil, cover and reduce heat to low
simmer until cauliflower is very soft ~10-15 mins
puree and add extra stock if too thick
season with salt and pepper to taste
http://www.nourishedpurely.ca/