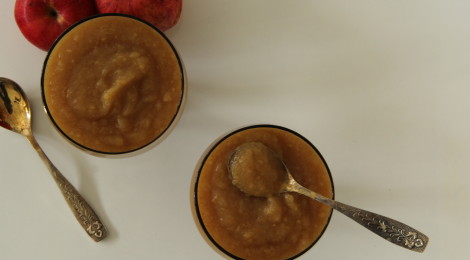 Is it true what they say? An apple a day keeps the doctor away?
While I am not sure of the validity of that singular statement I do think there is truth to it when you look at the bigger picture of our eating habits. A diet filled with fresh fruits and vegetables, whole foods in essence is definitely going to help you ward off those illness causing germs more so than a diet focused on processed, pre-packaged foods!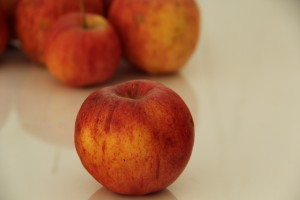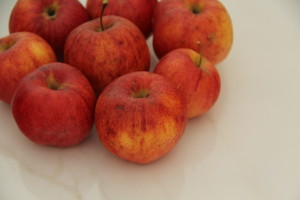 These fall harvest days have me wanting to spend more and more time in the kitchen, filling the house with warmth and delicious smells. Ontario's fall harvest is so plentiful, so full of fruits and vegetables that is hard to decide where to start….roasted butternut squash soup? Stuffed bell peppers? Broccoli and cauliflower gratin? How about starting with something pure and simple, a building block if you will. How about starting with a beautiful fall day spent in a local orchard, picking your favourite kinds of apples? Maybe sampling one or two?? How about filling your house with the scent of apples and spice (and everything nice) as you turn those apples into a spiced applesauce!! Quick and simple, this applesauce can be frozen or proceed and jarred. It can be enjoyed as is or added to many recipes as a healthier replacement for some of the fat and oil in many baking recipes.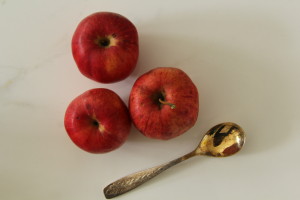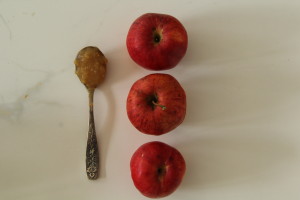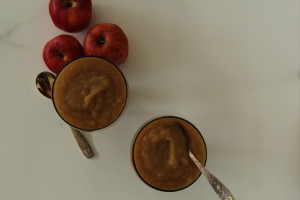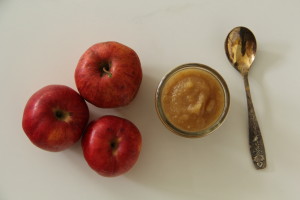 Take advantage of these sunny fall days, relish those rays of sun and get outside. Then warm up over a bubbling pot of pure deliciousness, nourished purely.
Sue xo
spiced applesauce
2015-10-17 06:59:36
Ingredients
4 large apples
water (just enough to prevent sticking)
1/2 tsp cinnamon
1/4 tsp ginger
pinch cloves
Instructions
combine all ingredients in a stainless steel pot
bring to boil and reduce heat to simmer
simmer until apples are soft and falling apart, about 20 minutes depending on type and ripeness of apples used
Puree if you want smooth applesauce or leave chunky for a more textured sauce
Enjoy 🙂
http://www.nourishedpurely.ca/