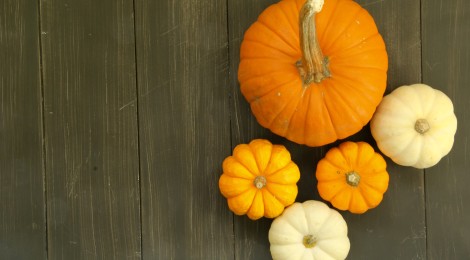 Good Morning Peeps 🙂
As I alluded to on the weekend, this week (appropriately so) is all about pumpkin! With Halloween coming up this weekend (are your little ghouls and goblins ready??) it seems only right that I show you what you can really do, and do it deliciously, with those Jack-O-Lanterns. As much as I love to see these quintessential fall vegetables adorning front steps and porches (mine included!) it is so sad to see them cast aside, kicked to the curb when their decorative duties are done. It is so easy to throw them in the oven and roast them into pure, golden, magic (hint, hint, the smaller pie pumpkins are best for this so plan your decorations accordingly). Easily incorporated into so many dishes, pumpkin adds a nutritional punch to many recipes and enhances the flavour in a subtle way.
Full of antioxidants, vitamins A and C as well as potassium ad iron, pumpkin is thought to improve immune function, heart and skeletal muscle function, and eye health. It also aids in improving digestion and lowering cholesterol.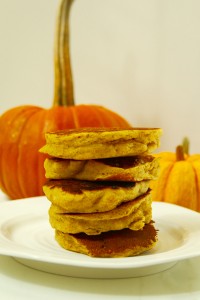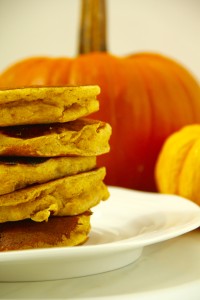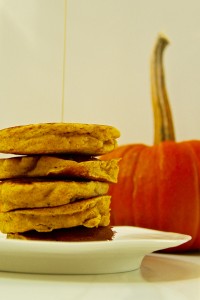 Wow! All of those benefits and we always make them into something scary 😉
Then there are the favourite spice combinations that fit so well with pumpkin, you know the ones I am talking about: cinnamon, ginger, nutmeg, allspice, cloves….Somehow when combined they produce the smell of fall (yum!).
These little gourds can be good for us in so many ways, they really do seem to be so multi-functional, appealing to the little ones (and us young at heart) as they sit outside, lit-up in gory detail, leading the way to trick-or-treats. They also appeal to us grown-ups looking to maximize nutrition and flavour everywhere we can. With the ability to feed our creative side (yes I too love carving pumpkins!), nourish our bodies (stay tuned with week!), and nourish our souls (think making rainy October days deliciously cozy and warm) pumpkins are what fall is all about !!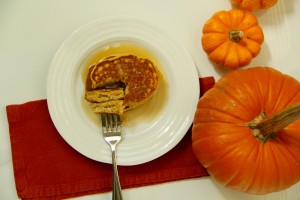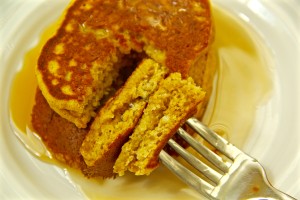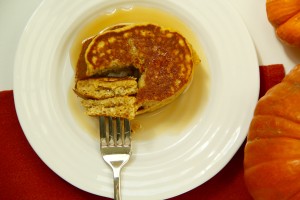 A perfect place to start is with breakfast, give these pumpkin pancakes a whirl! This recipe is adapted from Martha Stewart's pumpkin pancake recipe with a few alterations to increase with nutritional value and reduce refined sugars. Tag me (#nourishedpurely) with your creations!
Sue xo
Irresistible Pumpkin Pancakes
2015-10-27 09:58:31
Ingredients
1/2 cups + 2 Tbsp whole wheat flour
1/2 cups + 2 Tbsp all-puropse flour
2 tsp baking powder
1/2 tsp cinnamon
1/2 tsp ground ginger
1/8 tsp nutmeg
pinch ground cloves
1 cup milk
2 Tbsp Ontario honey
6 Tbsp Ontario pumpkin puree
2 Tbsp melted coconut oil
1 egg, beaten
Instructions
Sift together dry ingredients in a large bowl
Combine wet ingredients in a separate bowl
Fold wet ingredients into dry ingredients
Mix until just combined
Melt small amount of coconut oil in skillet over medium heat
Pour 1/4 cup batter per pancake
Cook ~3 minutes per side
Enjoy with your favourite toppings (yogurt, pure maple syrup, nut butter etc.)
Adapted from Martha Stewart
Adapted from Martha Stewart
http://www.nourishedpurely.ca/