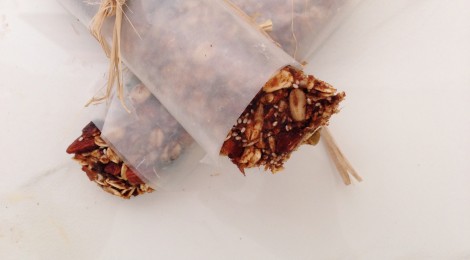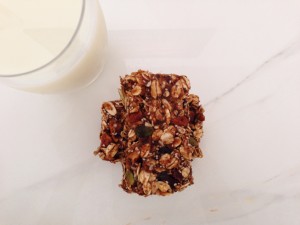 Looking for snack ideas to fill those lunch bags with? These oat and nut energy bars will definitely fit the bill. They check off so many boxes (everyone will be happy with these!). They are packed with goodness (nutritious, check) and they are naturally sweetened (no processed sugar, check), who does't love an excuse to add maple syrup to something?? Most importantly they are just so delicious (kiddo approved, check)…a batch of these are short lived at my house! If you are looking for a recess snack, an after school munchie or an energy source for before or after the gym these are perfect at home or on the go!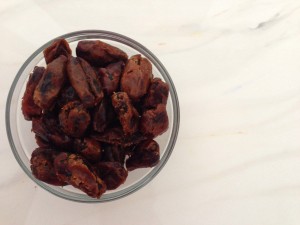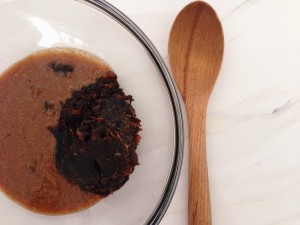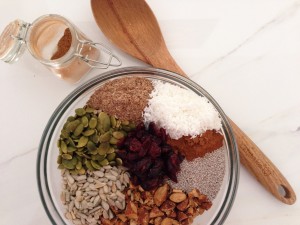 Nuts and seeds provide a good source of protein which helps your body repair cells and make new ones. Almonds, flax, sesame, sunflower, and pumpkin seeds are great sources of omega 6 which is great for heart and brain health. They also are good sources of calcium, magnesium, and folate. Dates and cranberries are good natural sweeteners that also have be benefit of vitamins and minerals.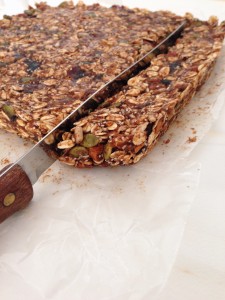 With all that said (as if I needed so sell you on these!) you will not even be thinking about how much better these goodie are for you than the pre-packaged ones when you take your first ooey gooey bite. I like to wrap mine in waxed paper, they just look too cute, but wrap and store however you like to maintain freshness. These won't last long though guaranteed! Give these a whirl and you will be thinking up your own additions for the next batch. A perfect snack for the whole family to enjoy, nourished purely.
Sue xo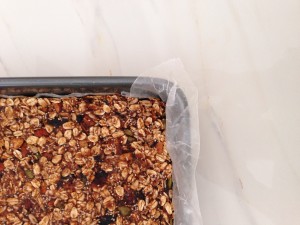 Oat & Nut Energy Bars
2015-09-04 20:34:18
Ingredients
1 1/2 cups rolled oats (ensure gluten free for gf eaters)
1/2 cup almonds, chopped
1 heaping cup packed dates (soaked in hot water if overly dry)
2 Tbsp each chia, sunflower, ground flax, pumpkin seeds, coconut, dried cranberries
1/4 cup pure male syrup
1/4 cup natural peanut butter or other nut butter
1/2 tsp vanilla
1/2 tsp cinnamon
Instructions
Soak dates in boiling water for 10 minutes, drain and mash
Add maple syrup, peanut butter, and vanilla, mix well
Combine oats, nuts, seeds, coconut, and cinnamon
Mix dry into wet
Spoon into a waxed paper line 8x8" baking pan
Using another piece of wax paper firmly (!) press into pan
Refrigerate for 30 minutes, cut into squares and keep refrigerated to keep firmness
http://www.nourishedpurely.ca/