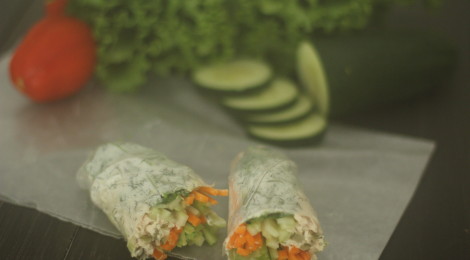 There seems to be an energy around the streets and stores of town that wasn't there last week, it is almost palpable. Thinking back to my public school days, and yup that is going back a while, I remember the excitement building as I prepared for the upcoming school year. Was I the only one??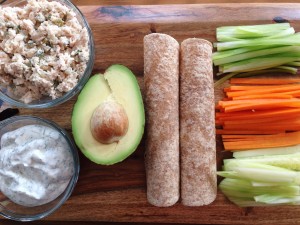 Alright, so maybe I was more excited for my annual shopping trip with my mom to get that over-thought, first-day-back outfit. I also loved that final trip to the grocery store to stock up on yummy lunch things that I got to pick out. Admittedly, my choices became healthier the older I got (so keep that faith), but what I filled the cart with was always under the low sugar, less processed, healthy choice seeking eye of my mom. Let me tell you that those lessons stuck!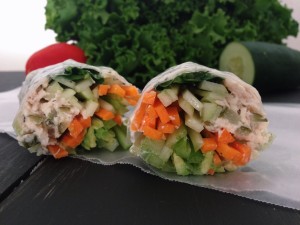 So with the new lunch bag ready to be filled let's see what new lunch options we can come up with to keep those hungry minds nourished. I have always been one who craved variety in my lunch, yes I know there are those who will eat the same thing day in and day out (I happen to live with one of them), but not me…no way! There are WAY too many delicious things and flavour combinations out there to stick with just one (trust me, your tastebuds will thank you). If you are thinking variety = more work (I won't make you think that hard, wink) stick with me, visit often for meal ideas that will keep your tastebuds guessing, nourished purely.
Sue xo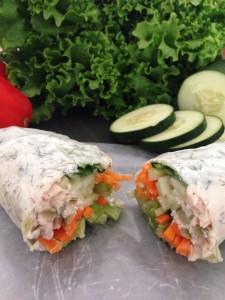 Tuna Salad Rolls
2015-09-03 13:47:53
Serves 3
Ingredients
1 can tuna, packed in water
3 Tbsp no fat Greek yogurt
1/2 avocado, mashed
2 Tbsp chopped dill pickle
pepper to taste
Creamy Dill Dressing
1/2 cup no fat Greek yogurt
1 Tbsp chopped fresh Ontario dill
1 tsp lemon juice
salt and pepper to taste
Toppings
lettuce or spinach
1/4 cup each chopped cucumber, celery, carrot
1/4 cup feta cheese
3-4 small whole wheat wraps
Instructions
Combine all ingredients for tuna, set aside
Combine all ingredients for dressing, set aside
Spread each wrap with 2 Tbsp dressing
Top each with 1/3 of tuna, top with some of each of the toppings
Roll and wrap in wax paper
Keep cold until ready to eat
Notes
I used rice paper wrappers for mine (optional)
You can also combine all ingredients and stuff into a pita pocket!
http://www.nourishedpurely.ca/