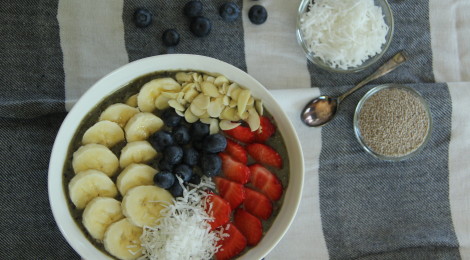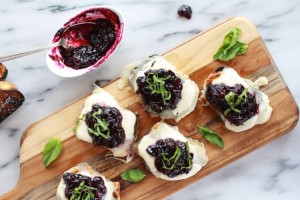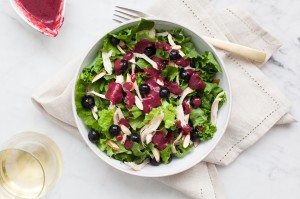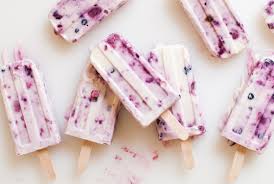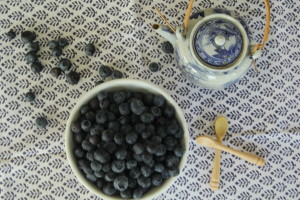 A moment that so many of us wait for all year for, Ontario blueberries are here!
I have been perusing all of my favourite blueberry recipes, prioritizing which ones must be revisited this year and feeling inspired to create new ones. These little gems get their colour from high levels of a flavonoid called anthocyanin. Blueberries are a good source of vitamins C, E and K and also contain copper, magnesium, manganese, and potassium. They are thought to aid in iron absorption, electrolyte balance, heart and tissue health, detoxification and DNA protection. They are one of the number one foods in antioxidant activity.
They can be used in both sweet and savoury dishes, right now I am totally in love with this Blueberry Smoothie Bowl! I could eat it all day, everyday 🙂
Ingredients
1/2 cup unsweetened almond milk
1 cup spinach
1 cup frozen mixed berries
1 frozen banana
1 Tbsp oats
1 tsp ground flax seed
1/2 tsp cinnamon
Toppings:
fresh berries, banana, almonds, chia seeds, coconut
Blend everything but the toppings together and then pour into a bowl. The consistency should be thick enough to eat with a spoon. Top with your favourite toppings and enjoy.
Nourished Purely 2015