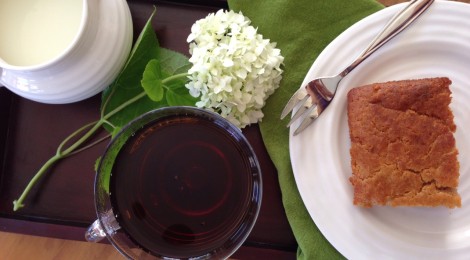 Pies, tarts, crisps, chutney, sauces….
Love it or hate it, rhubarb is a ubiquitous flavour of spring and early summer. Although I have a hard time saying no to a slice of fresh, homemade rhubarb (and strawberry perhaps) pie, it isn't everyone's cup of tea.
Polarizing as it might be, rhubarb has a long history of both medicinal and culinary uses. It has roots in ancient Chinese medicine where it was used mainly to treat digestive complaints e.g. to sooth stomach aches and relieve constipation. It was also used topically as a poultice to relieve fevers and to reduce swelling.
Today we know in more detail the health benefits of this easily grown springtime vegetable (yes it is actually classified as veggie and not a fruit!). Along with its impressive fibre levels rhubarb is loaded with vitamins and minerals too. It is high in vitamin K (contributes to healthy bone growth and neuron function). It also has a healthy dose of natural antioxidants vitamin C and A which contribute to good skin and vision. It also contains calcium, iron, magnesium, phosphorus and potassium.
Its limiting health factor is in our tendency to prefer (an I am with you on this one) it sweetened. When balancing out the tartness remember that natural is better than refined and less is better than more 😉
Give my rhubarb tea cake a try…
Rhubarb Tea Cake
4 cups sliced fresh rhubarb
1 Tbsp cornstarch
1/3 + 1/2 cup honey
1/3 cup butter, room temperature
1 egg
1 tsp cinnamon
1 tsp vanilla
1 1/4 cups all-purpose flour
1 tsp baking powder
1/2 tsp baking soda
3/4 cup buttermilk
Preheat oven to 350, butter a 8″ square pan. Combine rhubarb and cornstarch and drizzle with honey, mixing until combined. Spoon into prepared pan.
In small mixing bowl beat butter until creamy and mix in honey, egg, and vanilla until well blended. Combine flour, baking powder and baking soda in another bowl. Add to sugar mixture alternately with buttermilk, beginning and ending with flour mixture. Spoon over rhubarb mixture.
Bake until toothpick comes out clean, about 45 minutes. Serves 9